We are officially halfway through build season! It has been an exciting and productive week for us as we made significant progress on our robot. We also welcomed two new members to the team!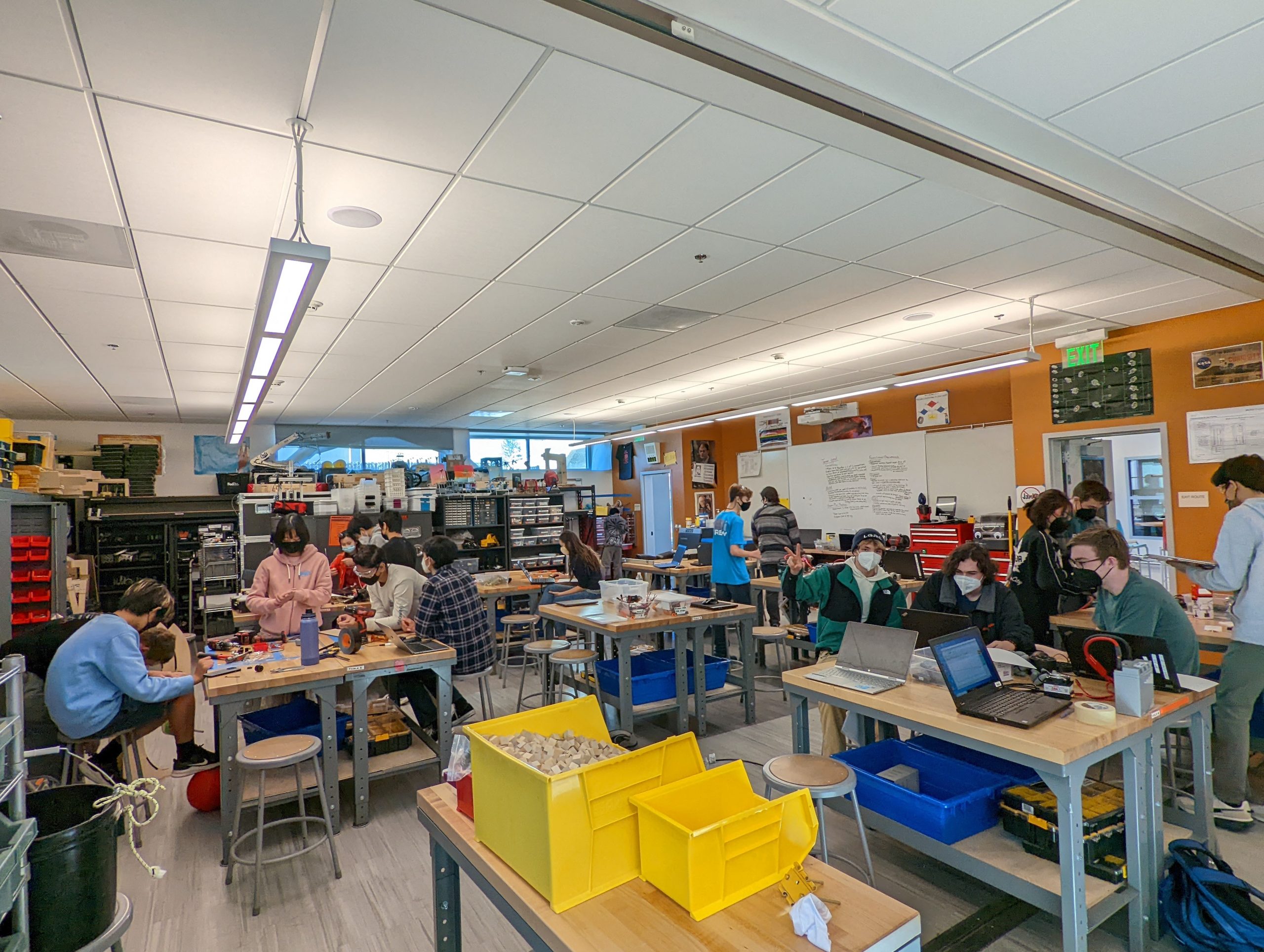 At the start of the week, we held "basketball" tryouts to finalize the human play for our drive team. The CADers worked hard to create different models of climbing mechanisms and the claw arm, which were then prototyped by the assembly team. The machining team successfully completed the electrical board, the drivetrain rails, and other robot parts.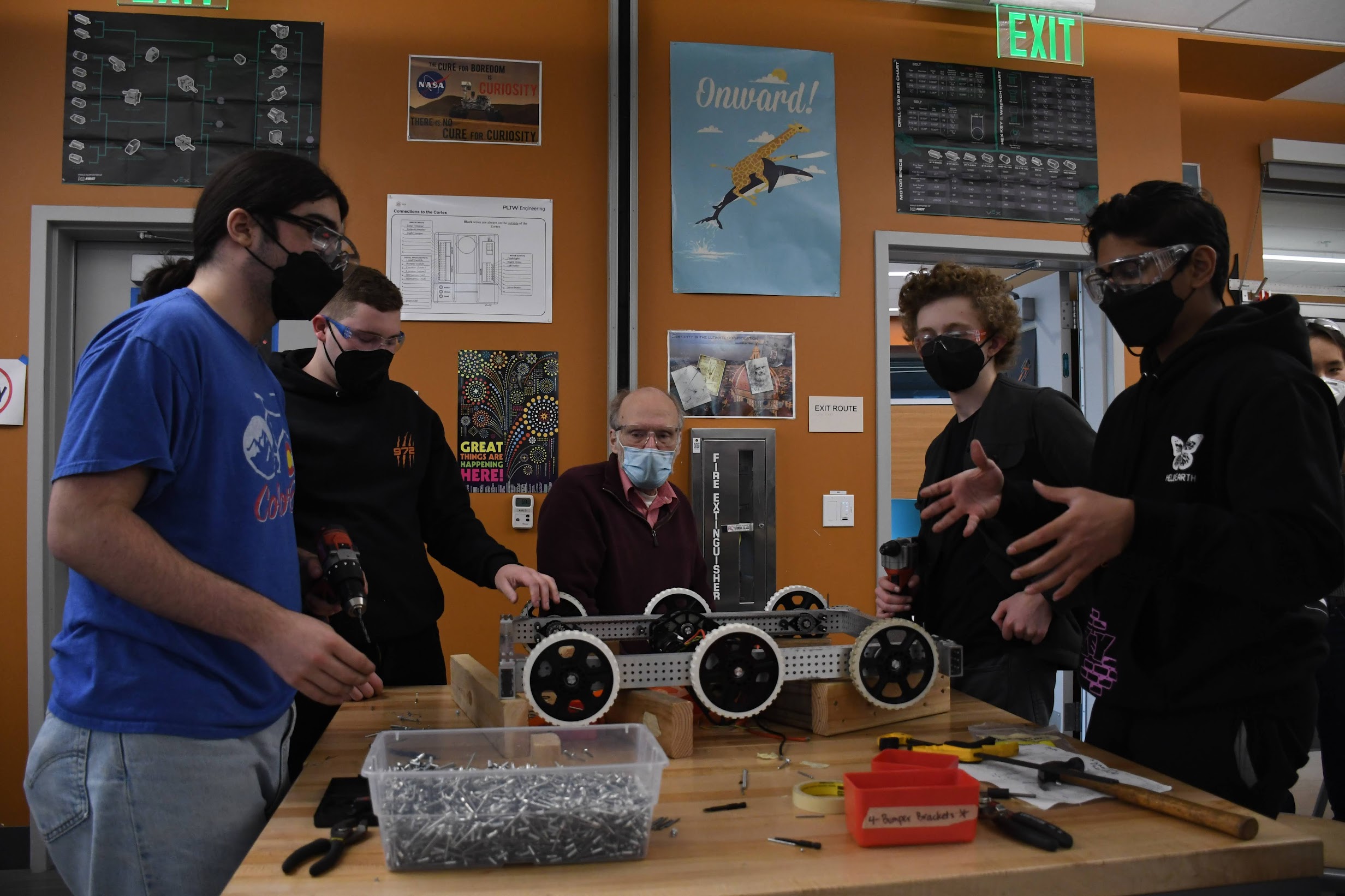 As Week 4 progressed, the electrical team and assembly team constructed the drivetrain and attached towers for our climbing mechanism. The team finalized the claw design with a belt intake and flywheel to effectively shoot the cargo, which the programmers finished implementing. To prepare for the upcoming competitions and to make sure assembly goes as smoothly as possible, our team organized all of our supplies and ran tests on our batteries.
By the end of the week, we had a fully functioning drivetrain and completed the majority of the pre-programming.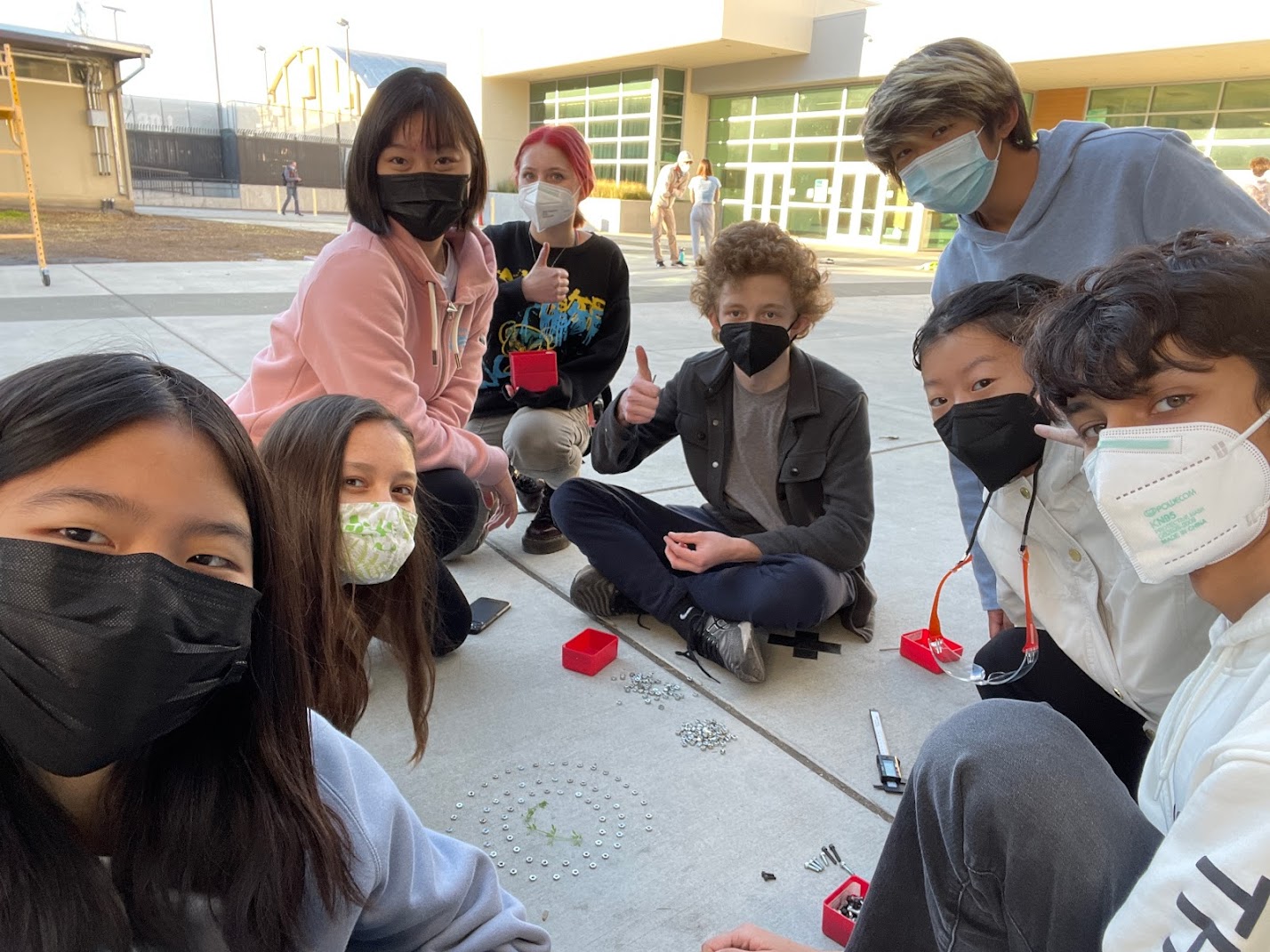 We are thankful for our teachers' and mentors' guidance, the dedication of our fellow team members, and everyone who has made build season spectacular. Looking forward to week 5!