Iron Claw Robotics is a class and a team at Los Gatos High School that is only open to LGHS students. Currently we have a 50 student limit on the team size and often more demand than positions available. There are many reasons for this (that deserve longer explanations) but in summary this is because: 
Our facilities can only accommodate that number of students. We cannot physically fit more students into our work spaces.

We generally do not have enough adult supervision to accommodate more students. There are only two full time teachers, and various mentors that attend at their disposal.

We cannot scale up given the nature of the team. We are only one team, with one competition robot, and a limited set of jobs. We cannot productively engage more than 50 students.  
We are actively problem solving this as our future goal is to accommodate all students that want to join robotics into a team. This is important to us!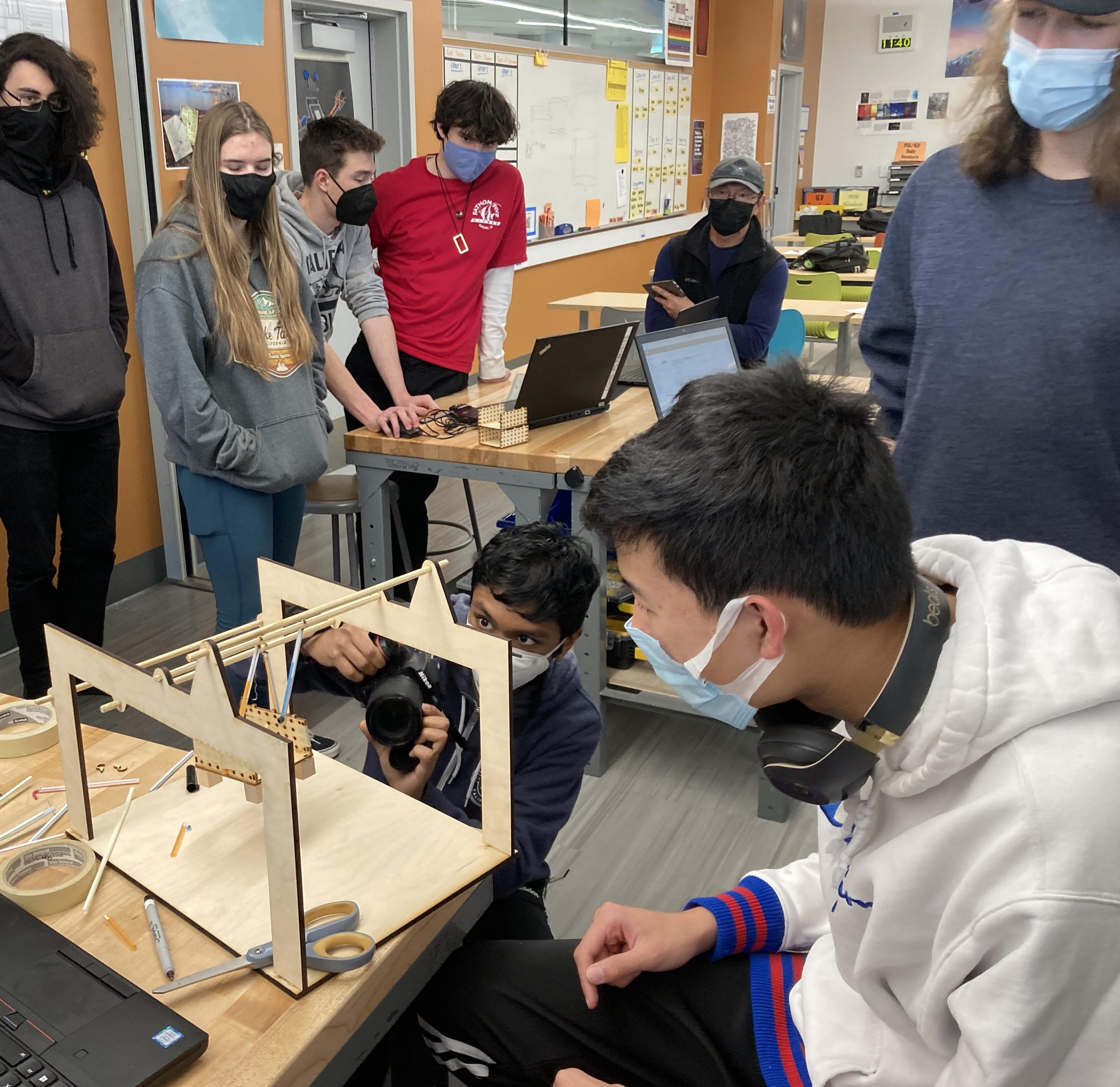 Each student that joins the team should:
Be a mature, responsible members who can follow basic instructions without any reminders. 
Be an independent, assertive, self-driven learner who will work independently or in a group to learn the areas of robotics that you are interested in.
Already have an interest in engineering and technology and want to learn more about it. This is not the right place to figure out if engineering or robotics is interesting. For that it is recommended that students sign up for the engineering courses at LGHS.
Know what we are and why we exist. Know what FRC is and why we compete. Students should do their research on who and what we are. Our

Team Handbook

,

FAQ

, and the

FIRST website

are good sources for this information.
Know that we are a class in name only. We have extensive outside of school time requirements, and if you join the team you will meet after school hours for many hours. You will often need to choose robotics over other after school activities.
Have their heart and soul in joining and working on this team. This team should be your hobby and passion.
Special Note to Parents & Students
We've had many parents who want to encourage or "coax" their child into robotics for a multitude of seemingly good reasons (perhaps this is what you think they want, looks good on transcripts, etc). This is understandable, but many students who have been encouraged to join the team by their parents and don't fully have their heart in it have not been successful. Please do not push your child to join the team unless they, on their own accord, want to fully commit and spend countless hours working with the team because robotics is their idea of fun. 
STEPS TO JOIN
During course sign ups (around February/March) sign up for the robotics class. This does not guarantee you a spot on the team, but puts you on the list to receive an application sometime in March/April. There are two steps in the application process.

Step 1: Students attend an orientation where they fill out an application form and survey.

Step 2: Applicants need to get an adult reference (former teacher or coach) regarding their prior performance.
Parents/Students: Before sending any email inquiries into the team or application process, please read this page carefully and view our FAQ about the team. You may find your question answered there.
Thank you for your interest! If this team works well with your interests we look forward to your application!