Coming back from the San Francisco Regional, our team was motivated and inspired. This past week, our team focused on not only improvements for our next competition, the Silicon Valley Regional, but for the Houston Championships as well. Some of our goals for the upcoming competitions are to create more high-scoring autonomous routines, implement the vision system, and to fix some mechanical issues.
During the San Francisco Regional, our team witnessed the full potential of what a strong autonomous routine can be. Our winning alliance partner, 971, had an incredible autonomous routine consisting of scoring three game pieces. This consistently brought our alliance into a strong position before the teleoperated section. While we were unable to execute such an ambitious auto routine, we are optimistic about the prospects of what our programming team can accomplish. 
This year's vision system includes the addition of the April Tags. April Tags are squares with unique patterns that are placed at significant positions on the field. We were hoping to have vision fully functional by the San Francisco Regional, but after realizing the limited amount of testing that our vision code went through, the team came to the consensus that it was not ready. Once it becomes integrated, however, it will greatly benefit the autonomous routines, driver control, and intake and outtake speeds. Considering how well our robot did in the San Francisco Regional, we are excited to see the capabilities of our robot with the addition of vision.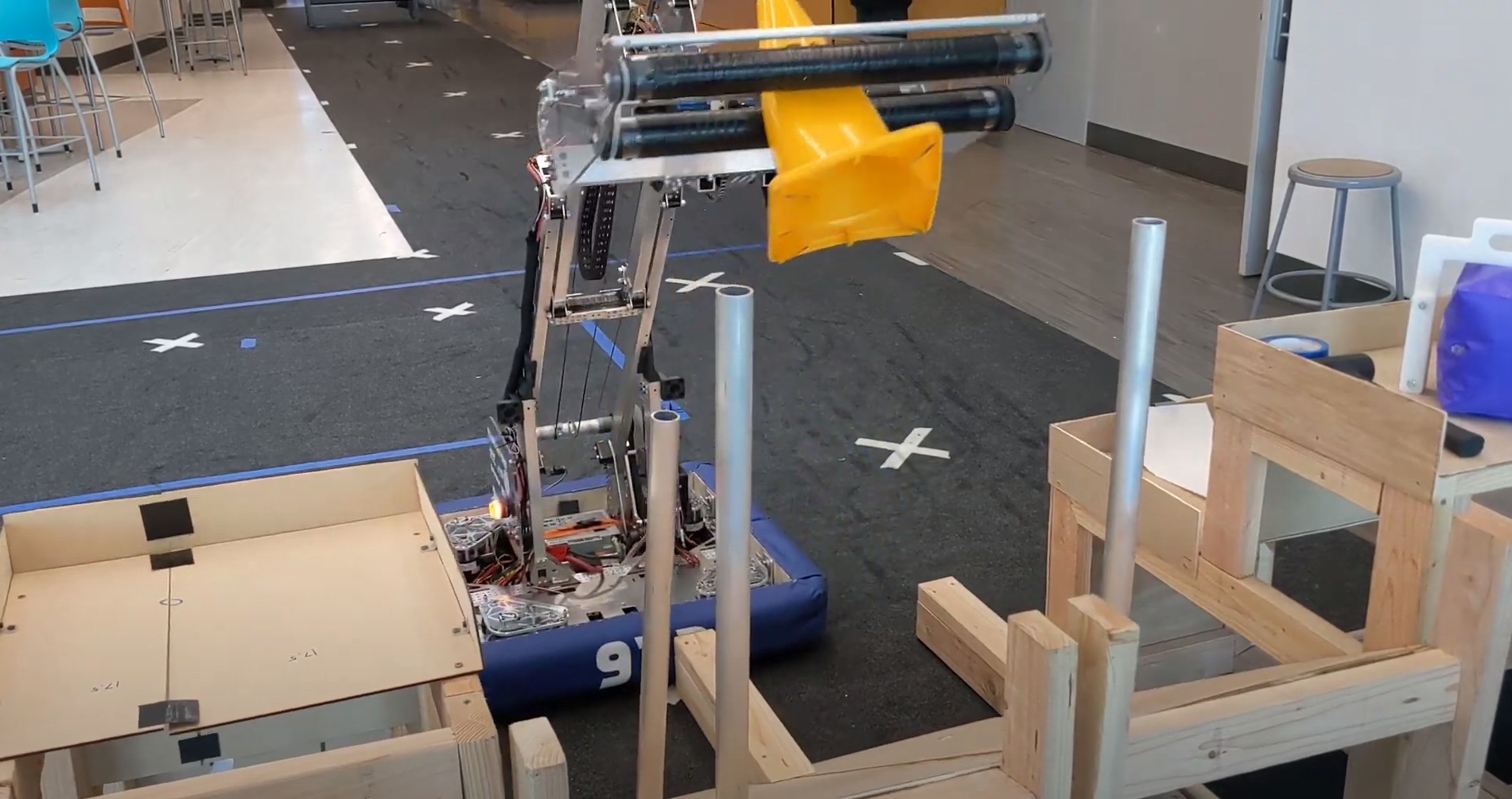 Testing Vision Alignment
The mechanical changes to the robot have been purposefully limited. Coming back from the San Francisco Regional, the team made the conscious choice to limit the amount of time the mechanical team spends with the robot in order to maximize the amount of programming work that can be accomplished. Some of the mechanical changes that have been made are replacing the tread on each wheel and modifying the energy chain.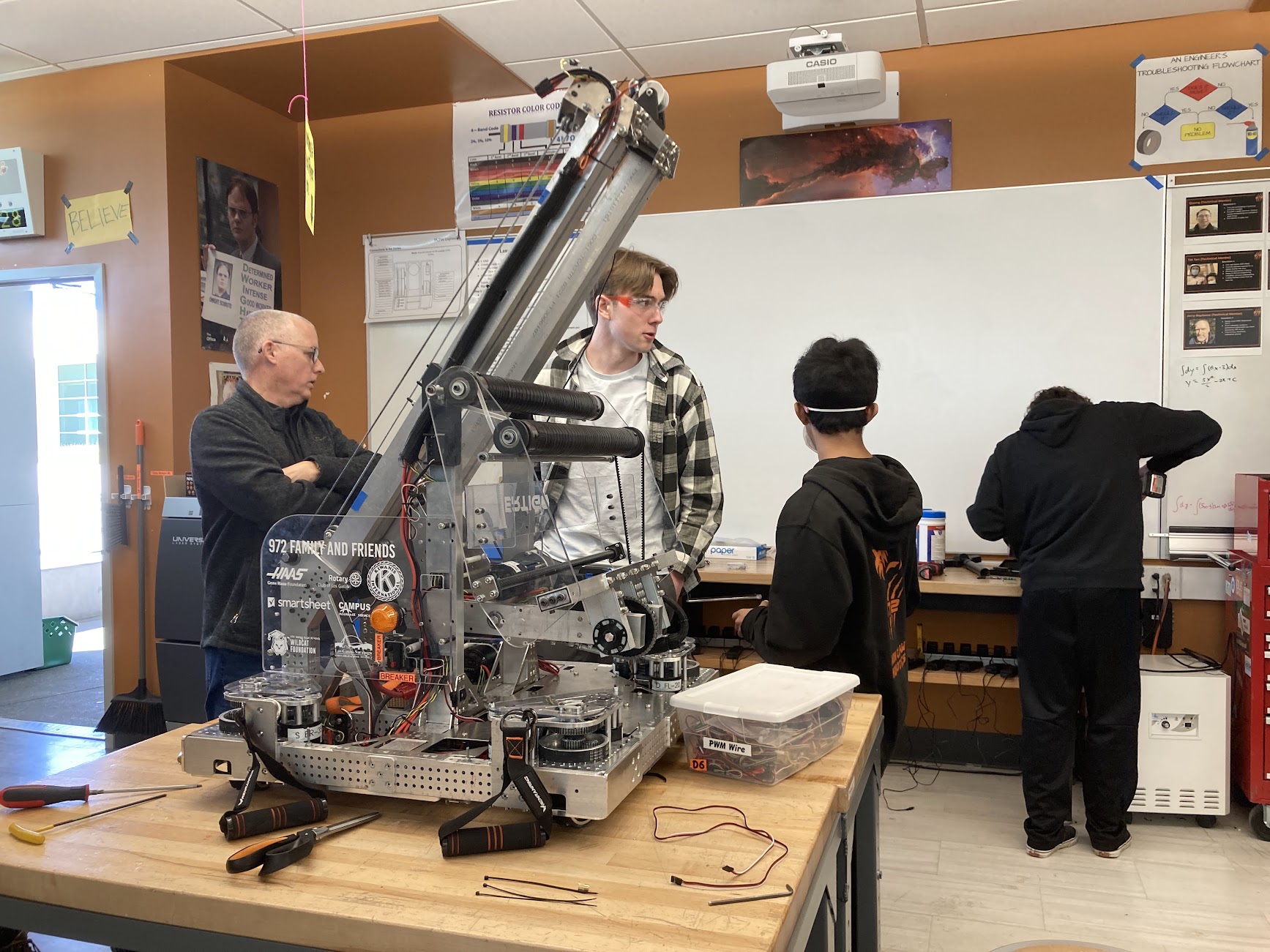 Work on Robot Continues
The operations teams have been hard at work in the past week. While we qualified for Houston, there is a small chance that we will be unable to attend if we don't raise enough funds. The entire team has been hard at work at raising money in a variety of ways, such as approaching local businesses, reaching out to larger companies, and asking personal contacts.
Overall, morale and motivation have been high after seeing our hard work and dedication pay off in San Francisco. However, we are not content to rest on our laurels, and we will continue to prepare intensely for not only the difficult competition at the Silicon Valley Regional but for the World Championships in Houston. We are also continuing lots of driver and operator practice to ensure that the drive team is prepared. We can't wait to showcase the improvements we have made at the Silicon Valley Regional!