The end of the 2023 season marks a new era of outstanding potential for team Iron Claw Robotics. Throughout the season, each competition we competed in has helped us pinpoint the strengths and weaknesses of our robot, allowing us to improve our robot more and more in preparation for the World Championships. Our hard work paid off as our team celebrated our victory in the Archimedes Division, setting the bar at unprecedented heights.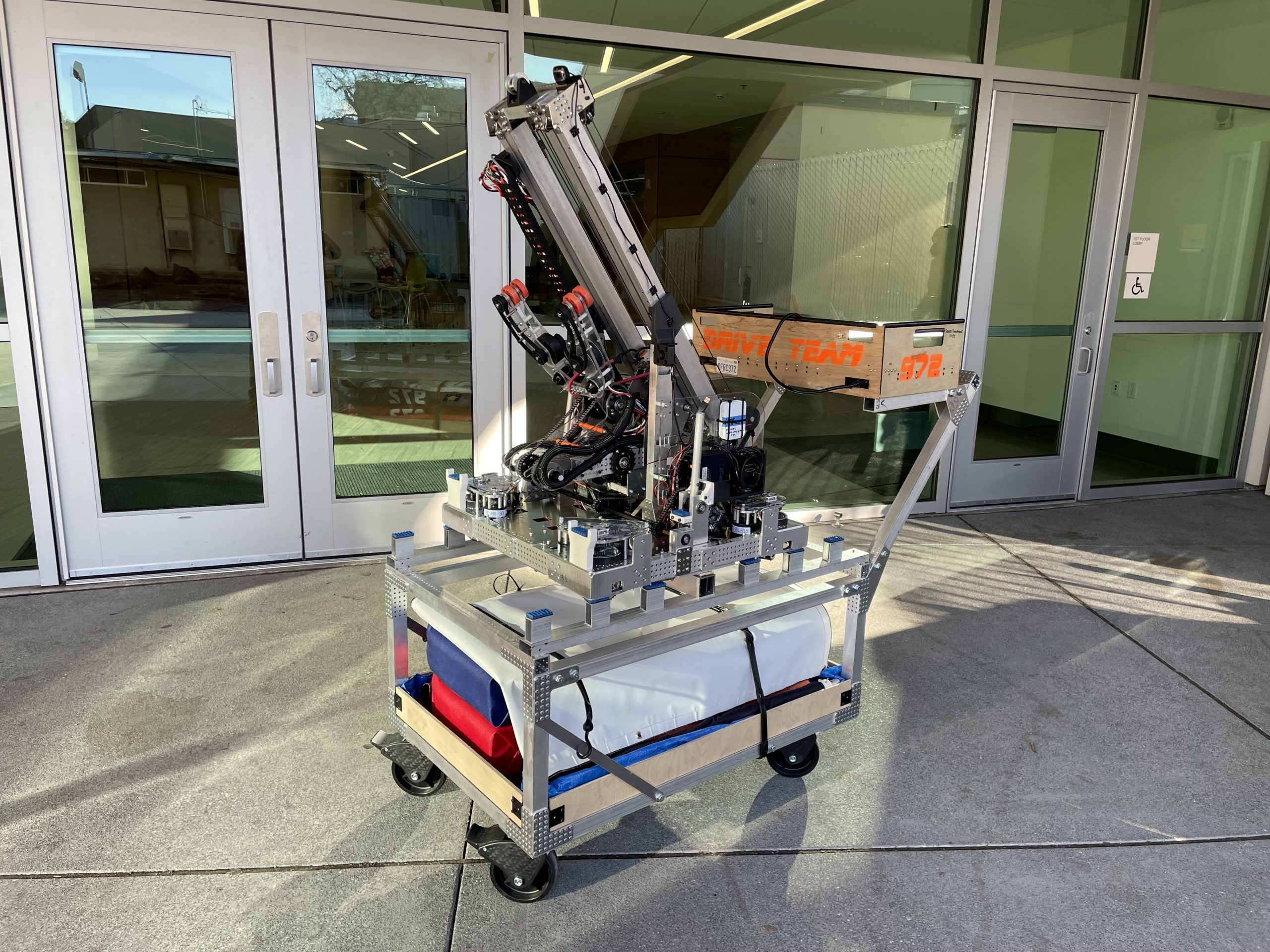 Our first competition, Hueneme Port Regional, was a great way for our team to test our robot early on in the season and enabled us to learn from the innovative designs of other teams. We were able to test and improve our autonomous routines, as well as score a cone in the high node by extending the elevator and the 4-bar arm. One of our most memorable matches in this competition was Quals 75, when our team got a world record score with team 1678, Citrus Circuits, and team 498, The Cobra Commanders. On the second day of competition, we made it to the playoffs, ending in 5th place, and picked team 687, the Nerd Herds, and team 2429, La Cañada Engineering Club, to be in our alliance. Although we lost in match 7 of the playoffs, we learned how we could improve the design of our robot and made the decision to repair the energy chain and redesign the intake.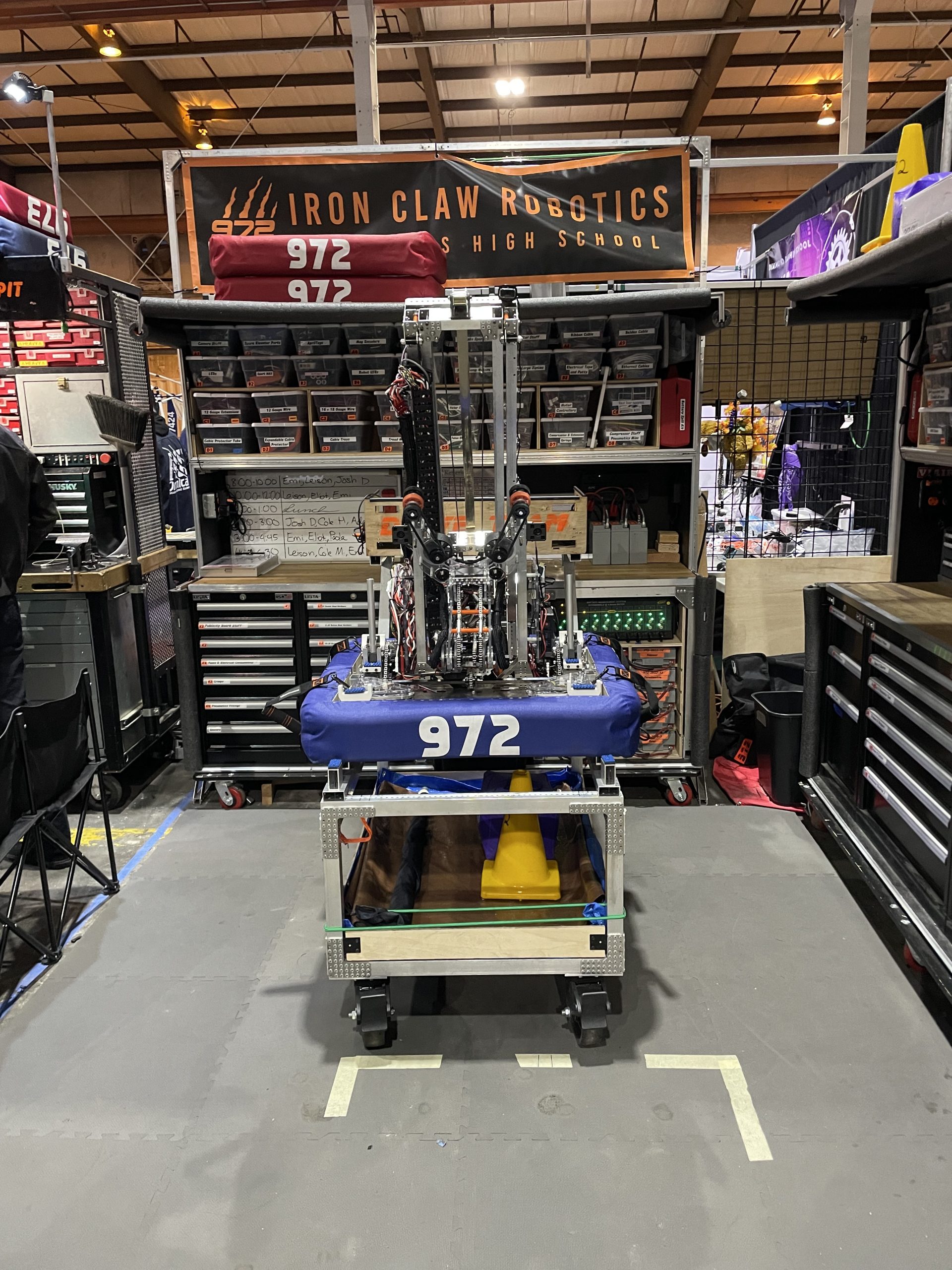 Our new roller intake increased our performance at SFR. We were able to grab game pieces much more quickly, reducing our cycle times and allowing us to score more. We ranked 17th place after the qualification matches. During alliance selection, we were invited by team 971's alliance as their first pick. We then chose team 8016, Eco Robotics to join our alliance. Our alliance did well throughout the quarterfinals and semifinals, but unfortunately team 8016's robot broke down. Our Alliance Captain Team 971 made a risky but bold decision to field only two robots (971 and 972) in the remaining matches. We finally ended up winning the 2023 San Francisco regional, an exceptional victory for our team. Following the competition, we planned to focus on making minor mechanical improvements, developing more complex autonomous routines, and applying vision alignment.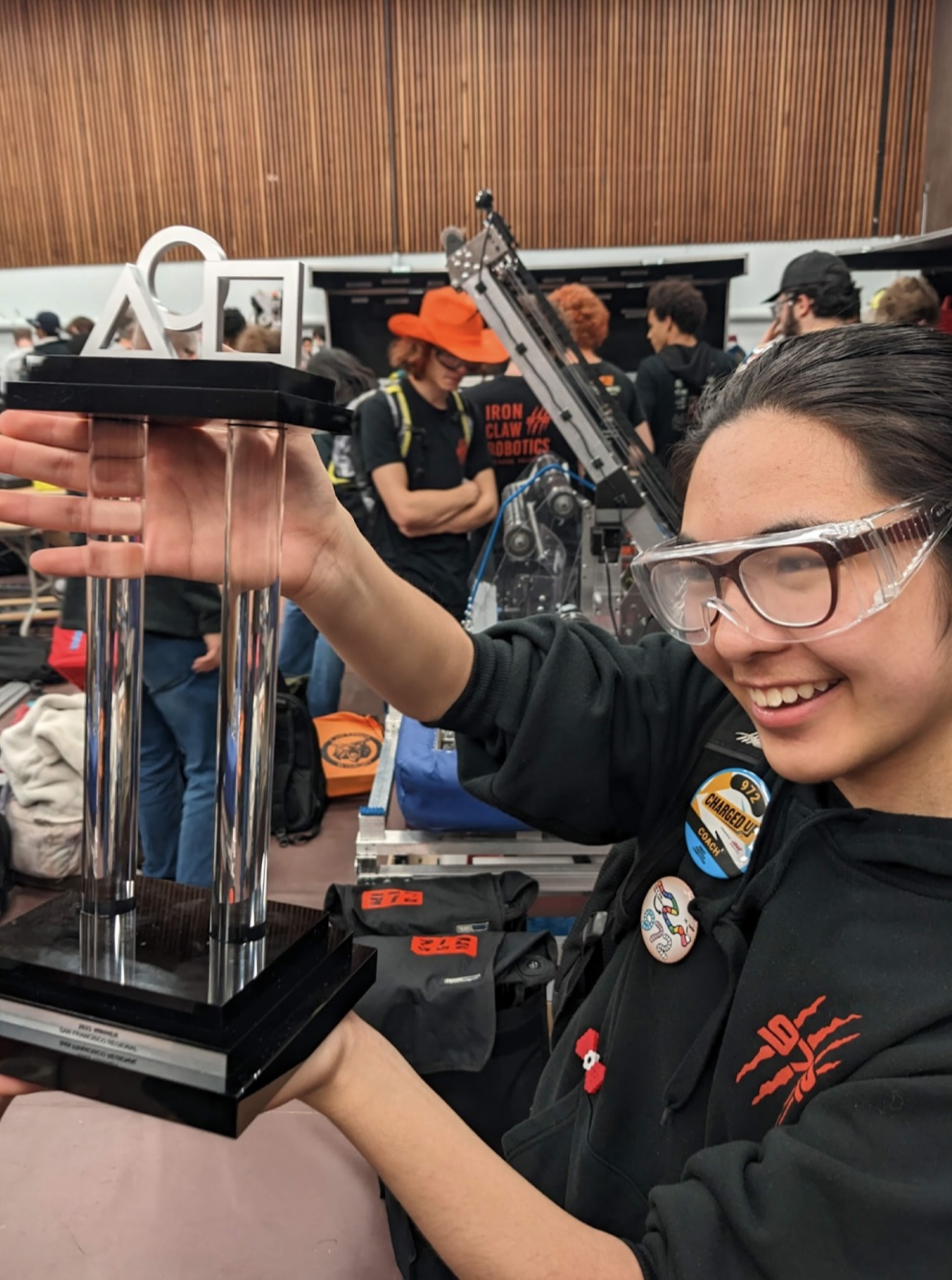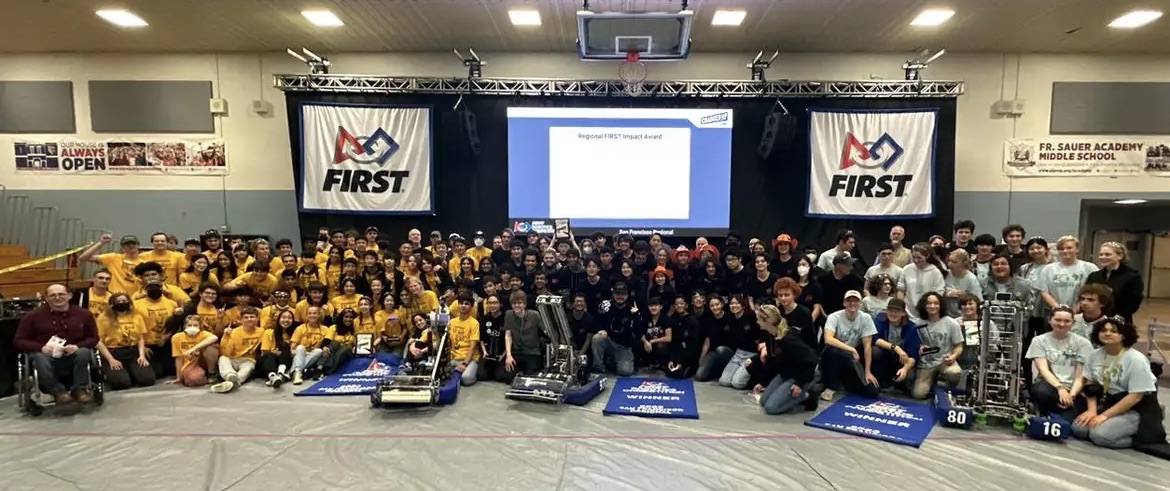 The Silicon Valley Regional was another successful competition displaying our team's reliability and development of our robot. We tested out our new autonomous routines, consisting of both two-piece and three-piece routines. Our team ended up in 9th place after the qualification matches. Moving onto alliance selections, we were invited by the captain of alliance #3, team 604, Quixilver, along with team 5171, Deus Ex Machina, to join their alliance. After battling many opposing teams, our alliance made it to the finals where we competed against team 254, the Cheesy Poofs, team 1678, the Citrus Circuits, and team 100, The Wildhats. Even though we did not win the Silicon Valley Regional, our alliance's hard work placed us second in the competition against several of the best teams in the world.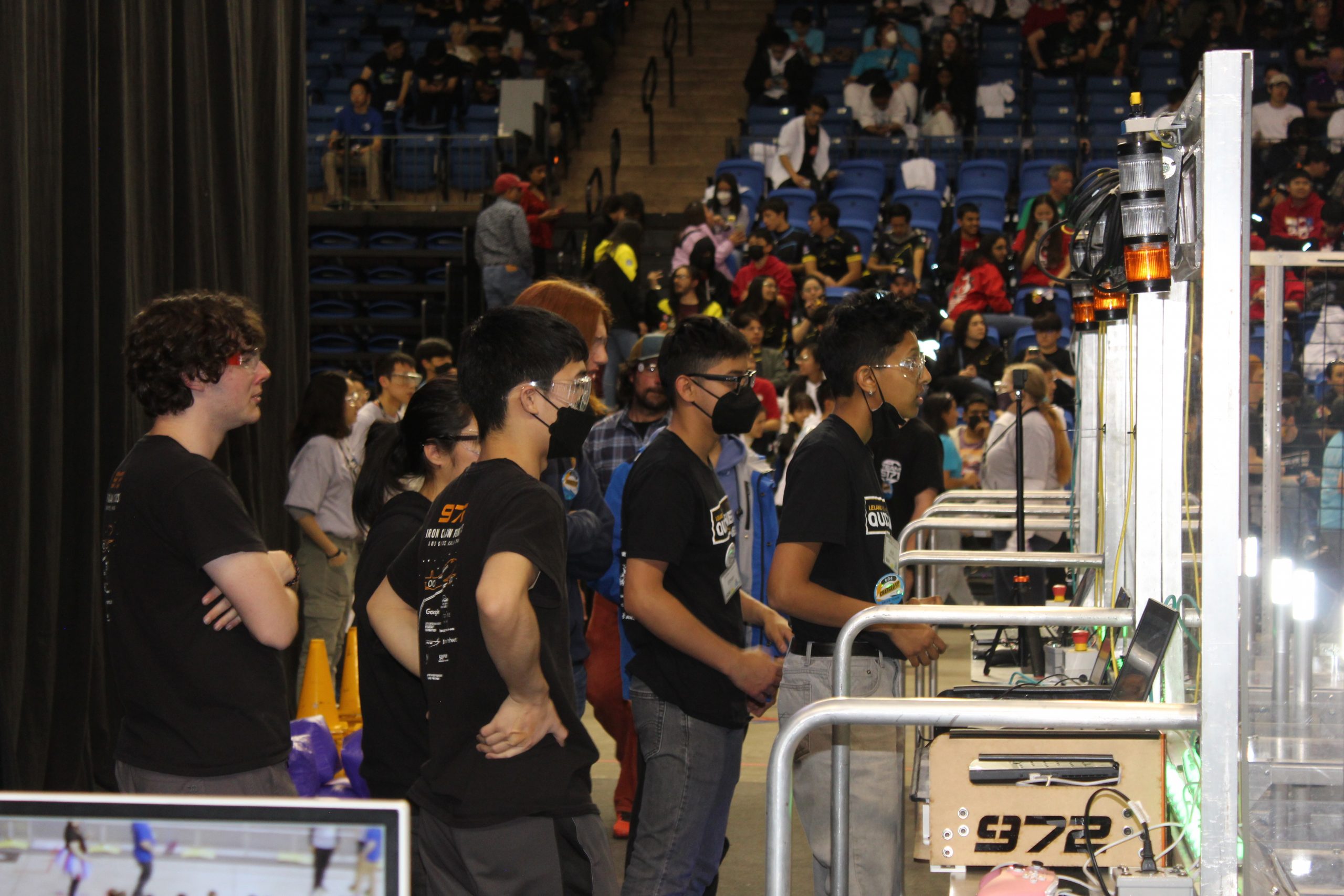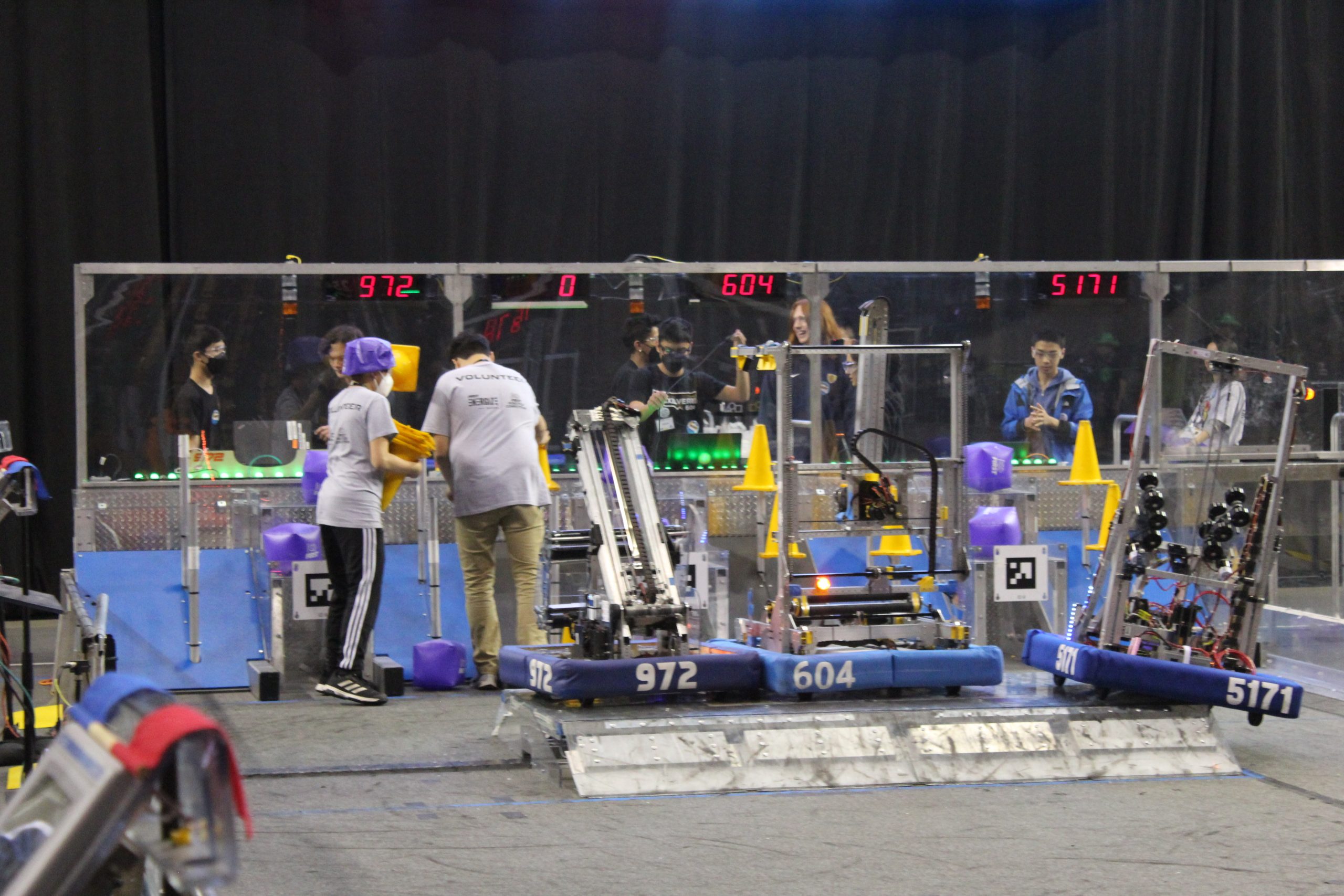 By refining our three-piece and charge station autonomous routine, adding LEDs to the robot, and with lots of practice from our drive team, we worked hard to ensure that our robot played at its optimal performance at the Houston Championship. Competing in the Archimedes Division, our team placed 27th out of 77 teams during the qualification matches. Some of our notable qualification matches include Qualification 20, a close win by just 4 points with a total score of 109 to 105, and Qualification 116, working with 6328 Mechanical Advantage and defending world champions 254 Cheesy Poofs, winning by 6 points over the top ranked team in the world, 2056 OP Robotics, and their alliance partners 6002 ZooBOTix and 1574 MisCar. As 2nd pick for alliance 6, we were invited by alliance captain 8085 MOJO, 6328 Mechanical Advantage, and 687 Nerd Herd during alliance selection. Our drive team fought tenaciously against some of the top teams in the world in the lower bracket. We made our way up to the finals of our division when we broke a tie in Match 13 with our autonomous points. Although our alliance captain made the decision to sub in our backup team for the second match after facing a technical issue, they were able to return in the final tiebreaker. During this final match, our alliance took an outstanding victory, resulting in us becoming the winners of the 2023 Archimedes Division. As we moved onto the final Einstein matches, our alliance was defeated by just 2 points in the first match and the intake of our robot broke during one of the matches. Although we did not make it as far as we had hoped for in the Einstein matches, our team is so proud of how much we accomplished this season.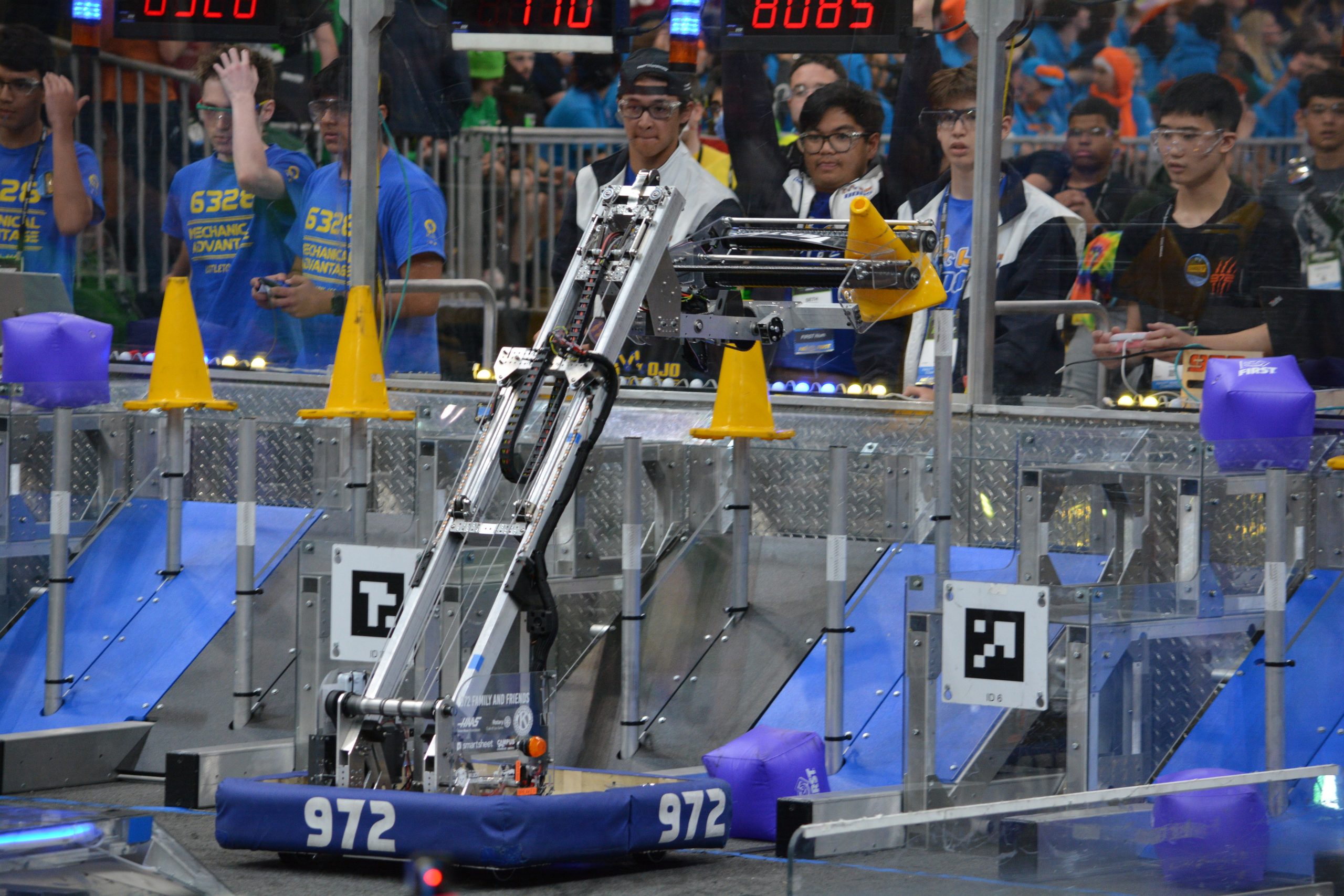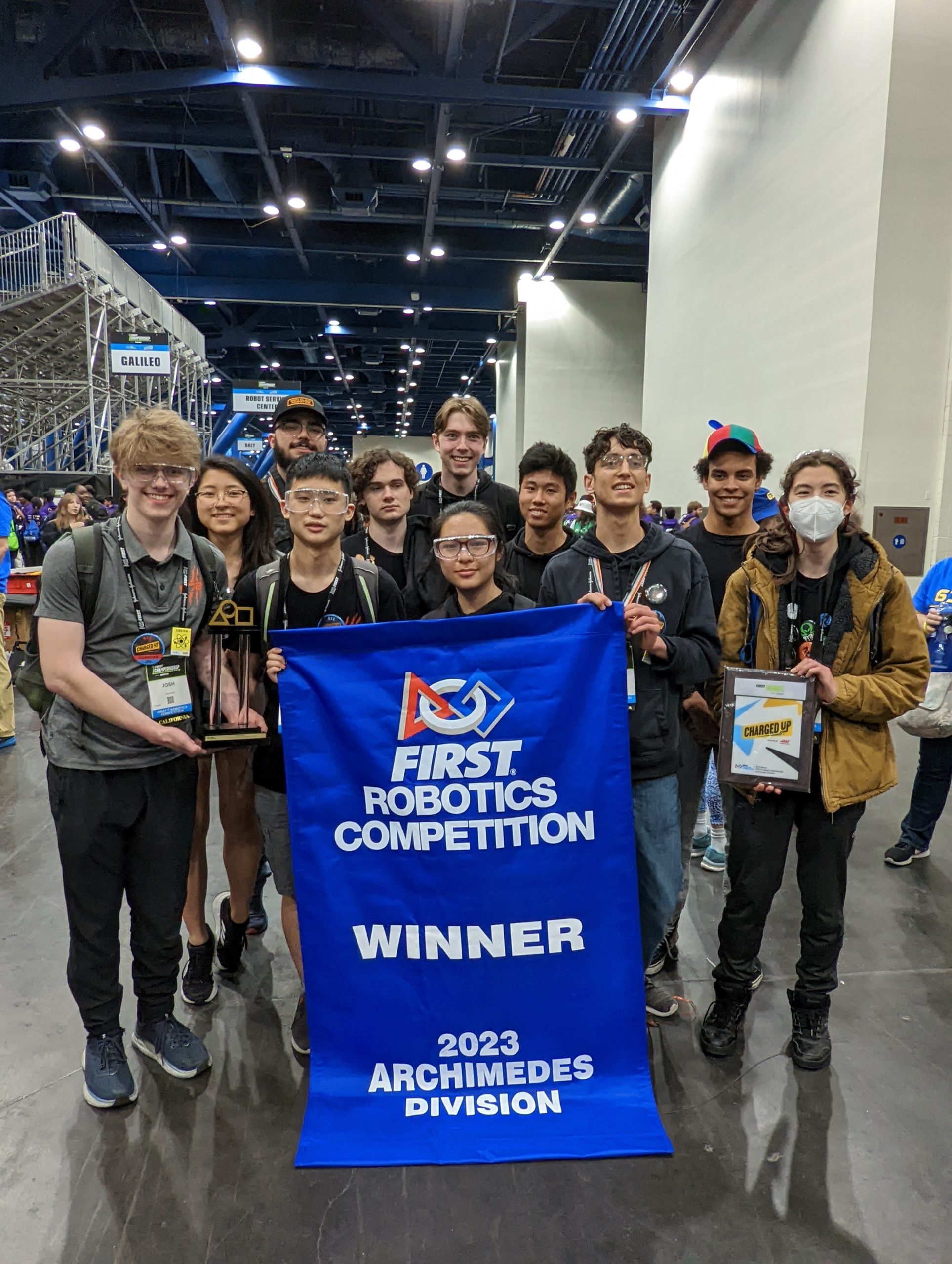 As our 2023 season comes to an end, we are working on team logistics and preparations for the following year. This includes elections for new positions, working on videos, and holding robot training and maintenance for our younger students interested in gaining mechanical experience. 
From teamwork and spirit, to working effectively with our alliance partners, Iron Claw Robotics has learned so much from each competition we have attended this season. Every new lesson has prepared our team and robot to perform at its peak, and this past year allowed us all to grow, learn, and develop our passion for robotics, both as individuals and as a team. Thank you to our alliance partners, mentors, family and friends for your support! This was truly an unforgettable year, and we are looking forward to even better seasons to come!