Unfortunately, we have learned that both competitions we were planning to attend, San Francisco Regional (March 19-22) and Silicon Valley Regional (April 1-4), have been indefinitely postponed as a precaution to the spread of COVID-19. Postponing suggests that it will be held in the future, but FIRST has not given out any additional information. We have worked extremely hard on our robot, and there is a possibility that we will participate in a different regional.
We'll be providing updates as the situation unfolds.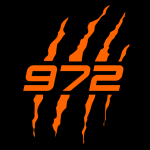 This account is managed by the Iron Claw Robotics website team. Blog posts published by this user are either written by students outside the website team or written by multiple people.